Ahed Therapies - Private Consultant Psychiatry
Friendly and professional psychiatry clinic in Cardiff, South Wales.

DUE TO THE CORONAVIRUS SITUATION WE ARE CURRENTLY UNDERTAKING AUDIO/VISUAL CONSULTATIONS ON A NATIONWIDE BASIS, PLEASE CALL 029 2002 6288  TO ARRANGE A CONVENIENT APPOINTMENT. 
Whatever your personal problem we can give advice and support to assist you to deal with these matters on a day by day basis.
The Ahed Therapies psychiatry clinics in Cardiff provide professional psychiatry services to individuals with a range of mental health issues.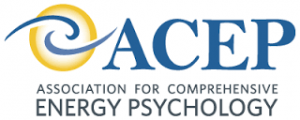 The Ahed Therapies psychiatry clinics in Cardiff  provide psychiatry expertise in assessing, advising, supporting and providing mental health treatments in all kinds of circumstances. If you are struggling with a mental health issue call us today, we are able to arrange consultations at a time that is convenient for your individual circumstances.
Please note an £30 deposit is required on confirmation of appointment booking.
Please note that Ahed Therapies does not provide an emergency mental health service, please contact your GP or hospital if requiring immediate assistance.
Please note you do not need a GP referral to arrange a psychiatry consultation which can usually be arranged within a few days.